Duister «A persistent lack of ambition»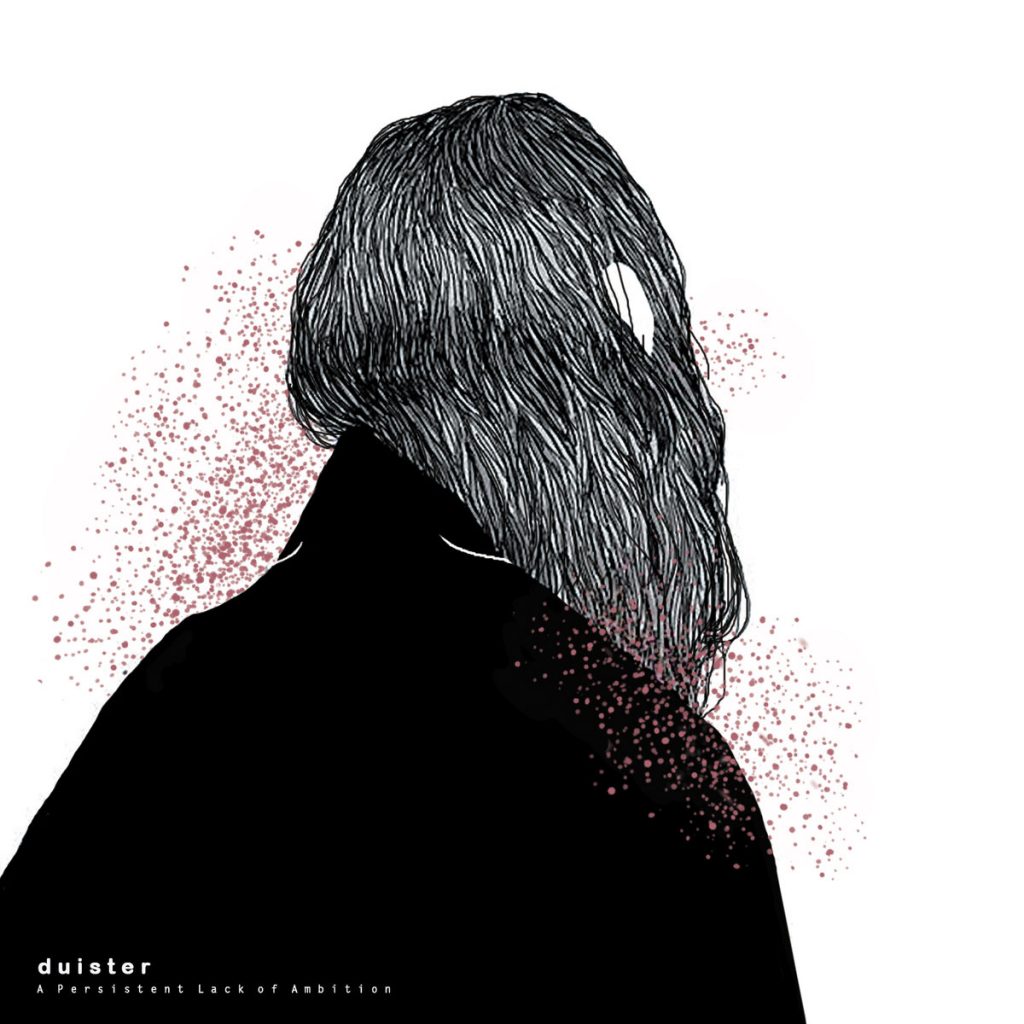 9 January, 2017
Duister "A persistent lack of ambition"
My story begins very simply: I could speak and I was happy.
Or: I could speak, thus I was happy.
Or: I was happy, thus speaking.
I was like a bright light passing through a dark room.
(Louise Glück – Faithful and Virtuous Night)
Guitarra, loops y grabaciones de campo: Carlos Maquieira.
Diseño e ilustraciones: María Pampín.
Maquetación: Pepo Galán.
Mil graciñas a Patri, por ser a máis riquiña. A meus pais, a Laura e a toda a miña familia, por aturarme sempre. A María, polo seu talento e o seu saber rosmar. A Alexandra, Javi, Lucía e tamén aos míticos de Noia.
Aos meus ex-compañeiros de piso e de carreira, que foron os primeiros en verme actuar en Pan e Chocolate. A toda a xente riquiña de Desconcierto, WOS, Hervor e Fervor e Cuncas, por terme axudado tanto nos meus comezos.
Muchísimas gracias también a David Cordero y Pepo Galán, por hacer tan buena música y por haberme animado a difundir estas canciones.
A toda la gente de El Muelle Records, por dejarme amarrar mi humilde barca con tanta amabilidad.
comprar disco